Made-a-move #22: Online Family Calendar
As our lives are getting increasingly busy with the conclusion of the school year, my move for this week is to better utilize (and share with you) the online Cozi Calendar that I found out about from The Flylady – www.flylady.net. last Summer.
So what is a "Cozi Calendar"?  For us, it is an amazing (and free) tool to coordinate schedules of a busy family!  It has all kinds of available tools for sharing information with each other – to-do lists, shopping lists, a family journal…  but the one we mainly use is the calendar!  Just for starters, Cozi allows us to:
add calendar items and specify which family members each pertain to
select a color dot to represent each person on the calendar to easily see
choose to have a reminder sent to each person's mobile device or email
set appointments as repeating or singular
access our calendar wherever we are – (rather than only when we are within sight of the one on the fridge)
add downloadable internet calendars to include in our calendar – I added a Jewish calendar that even tells us when the Sabbath candle-lighting time is each week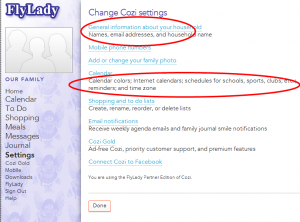 Any one of us in our family can add an appointment to the calendar for all of us to see, set up reminders of events, or have a message sent to the rest of us to our phone or email.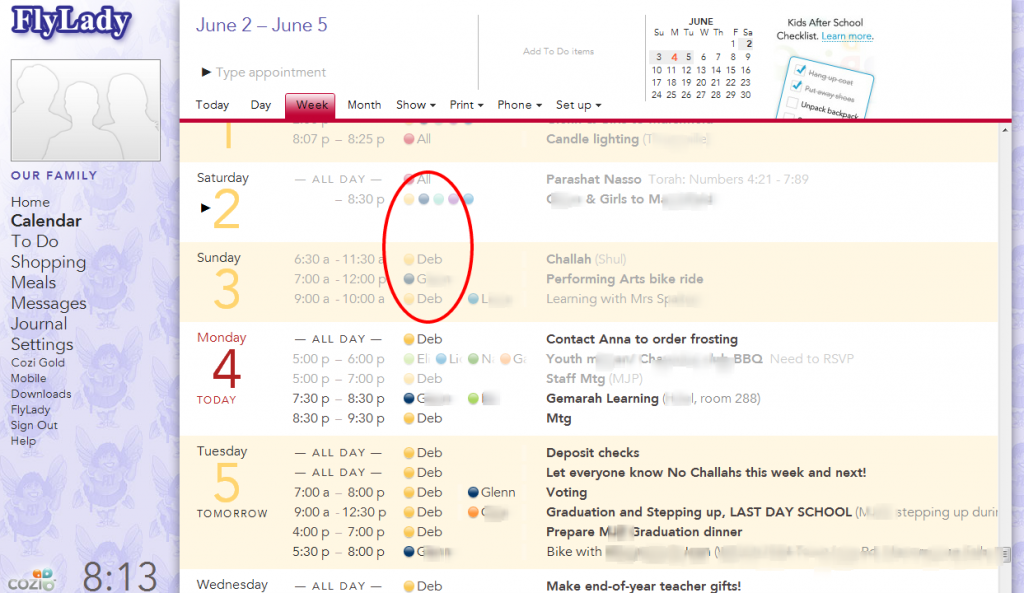 It is a great tool for families and one that I plan to make much better use of for mine as we continue to grow and face new challenges.
Have a great a successful week!
- DebBee