Made-a-move #37: Being true to myself… even beyond logic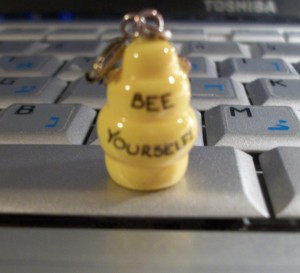 About a year ago, my youngest DD bought this charm for me with a bee on one side and the message "Bee Yourself" on the other.  My "move" during the past week was doing just that.
Last week, I had a busy week between work, family, Yom Kippur observance (which included a 26 hour complete fast and many hours of prayer concluding on Wednesday night) and a Thursday of making challah breads (with many helpers) – from 4:30 am til the breads were done being packaged at about 3:30pm (well almost done, I went back later to finish putting the last away).  So, when I heard a voicemail message late Thursday afternoon from someone who forgot to place their order… for 30 more challahs,… hoping it wasn't too late… my eyes went wide and I had to remind myself to breath.  In the back of my mind, I knew what my answer would be, but I needed to wait until I got off my feet for a few minutes and cleared my brain of the exhaustion.  As I am trying to be more responsible in communication, I let a couple women that frequently help me make challah on Fridays (that weren't able to make it on Thursday) know that I was going to be baking again after all, and received confirmation that they were not able to do so this week.  Then I returned the challah order call and, of course, assured the caller that I would be happy to make the challahs for them the next day… no problem… I was planning on making a batch anyways – so I'll just do a little more…  Afterwards, I was also able to tell the next 2 people who called that I would be happy to make a couple challahs for them as well… No problem… My pleasure...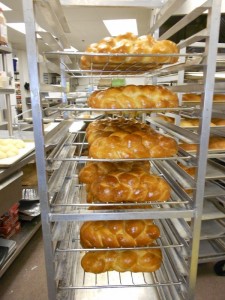 Walking into the commercial kitchen I use the next morning at about 5:30 am to set up the dough felt so good!  As crazy as it would seem, I was being true to myself – I love making challah.  I love everything about it.  It is invigorating and touches me to my very soul.  With only the help of my middle DD, we made and shaped 3 big batches of dough (over 12 lbs of flour in each batch) that Friday.  The challahs turned out beautifully and I knew they would be enjoyed by many, many people.  No logic can explain the self-satisfaction that comes from being true to yourself.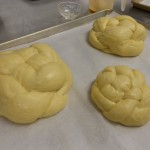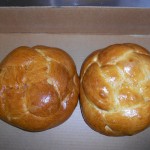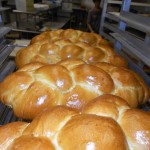 With much appreciation to The Creator for giving me opportunity and strength, (and  for the assistance of my DD, along with the assistance of the many women who helped me make 8 batches of dough on Thursday!), to be true to myself and complete the challah baking last Friday, I wish you clear vision (that may even go beyond face-value logic) in the decisions and opportunities that come your way, strength and resources to succeed in your efforts, and satisfaction knowing you have done well as you follow the part of you that goes deeper than heart and mind.